We have implemented ways on how to ease the method of rating tasks and now we have added another better solution, the Auto Rate Tasks feature. With our Auto Rate Tasks feature, proofs submitted by Workers will automatically be rated by the system for you. So for Employers who have no time for rating proofs, this feature is truly beneficial, especially when you run a Qualification Test campaign.
For this feature to function, you will be needing to submit a Test Case file. This file contains the right or expected answers to your campaign questions. You have the option to upload few or complete test case answers.
How to apply this feature in your campaign? Read on.
---
⇒ Select or create a Template for your campaign. Once done, click on "Create Campaign" and choose from Basic or Hire Group section.
⇒ Fill in required details for your campaign.
⇒ On step 3, select Autorate task option "Rate OK if Higher or Equal Minimum Success Score (0%)" then click on "Manage Test Cases" to upload your test case file. (Click photos for better viewing)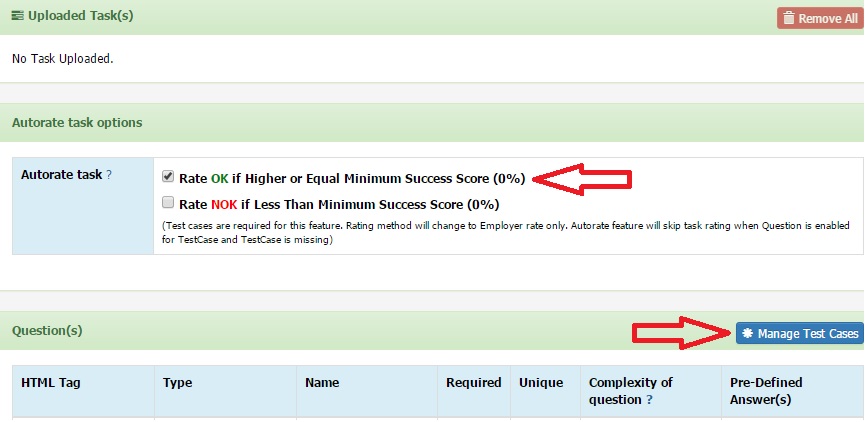 ⇒ You will be redirected to a page where you can download test case file. This page also contains the details of the test case file to upload. Click on Download Test Case file and add the test case.

Sample Downloaded test case file may look like this: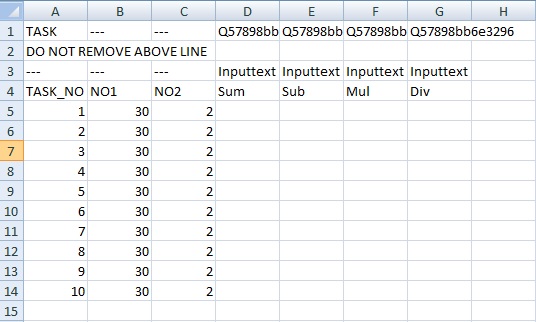 ⇒ Upload modified/updated test case file. Once done, you will be able to see the number of uploaded test case/s and an acknowledgement message that you have successfully uploaded it.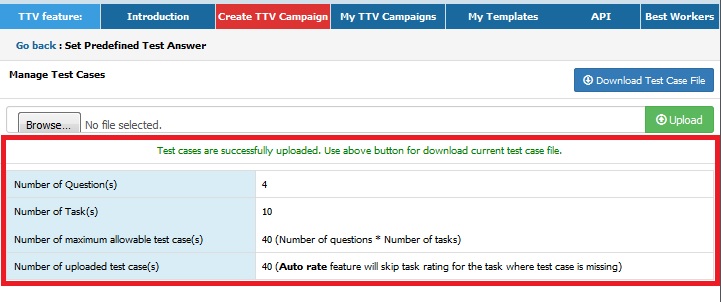 Sample test case file with answers (You can provide multiple comma separated answers):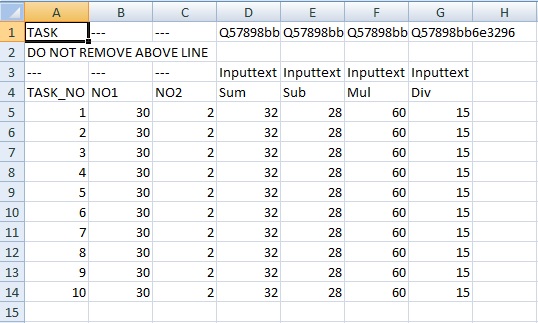 **You have the option to upload few test case. Auto rate feature will skip task rating for the task where test case is missing. 
⇒ Click "Go Back" link then set Question Complexity and Minimum Success Rate. Explanation to Question Complexity and Minimum Success Rate can be read here.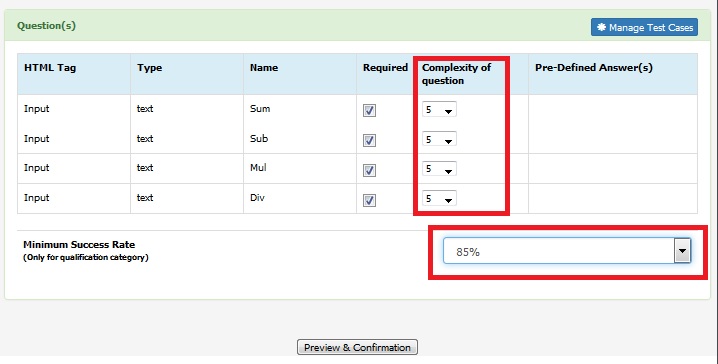 ⇒ Click "Preview and Confirmation" button found at the bottom then submit your campaign.
Once your campaign has taken in positions, all proofs will be auto rated if you have uploaded complete test case file.  A task/s that did not pass minimum success rate will automatically be rated as Not Satisfied (NOK). You will be able to see results by utilizing the CSV Full Result button.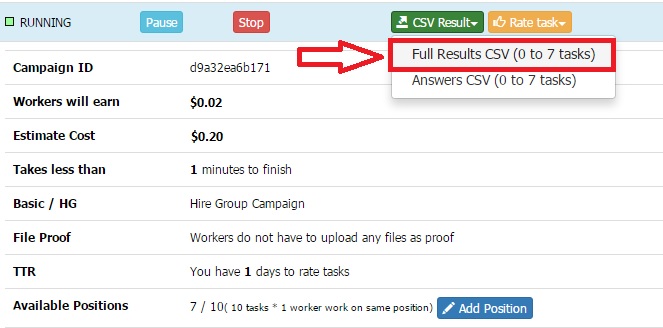 Should you have uploaded few or incomplete test case file, you will have to manually rate the task/s that was skipped by the system for auto rate. You may view submitted proofs and rate them manually.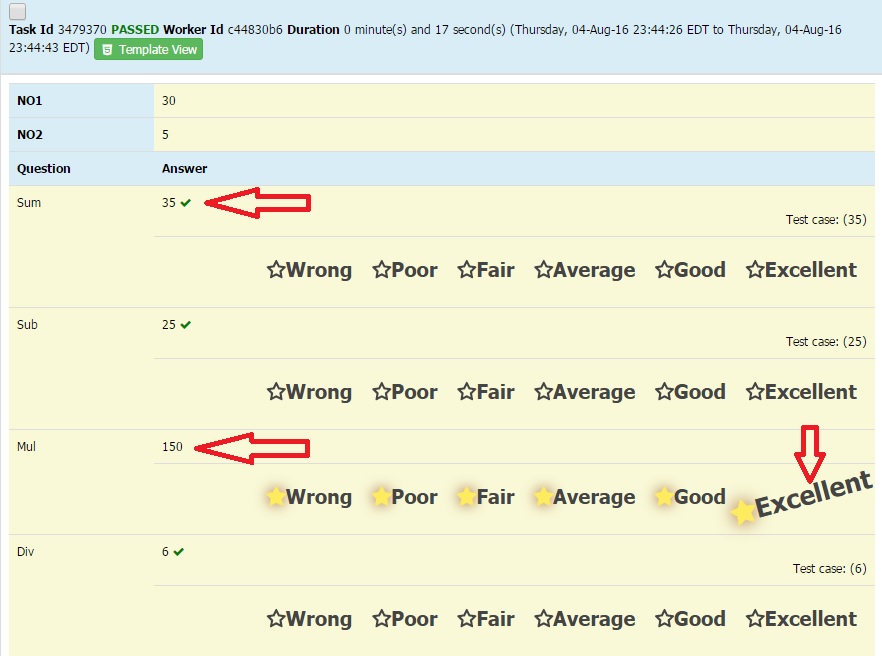 We are still working on more useful features to improve your Microworkers experience. Please stay updated.