Joyful greetings! Happy New Year from the Microworkers team!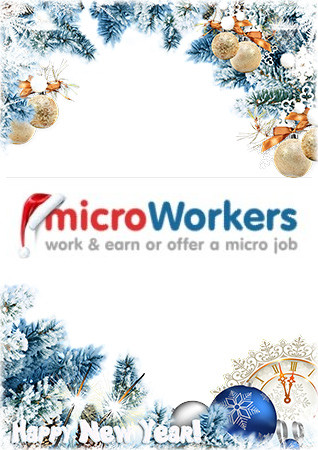 As we welcome the year 2020, we take this opportunity to bestow our warmest gratitude to our Workers and Employers who made MW one of the leading crowdsourcing websites in the face of online platforms.
To our microWorkers who have been the life force of MW, a big THANK YOU for your contribution in providing accurate and quality work! And to our Employers who have been the center of our platform, our heartfelt gratitude for choosing us in giving solutions to your projects!
As the year ends, we welcome another year of new ideas and goals. Every new year brings about a sense of optimism for what the coming year has to offer. And this year, we are very positive in giving our users a more user-friendly, healthy and resourceful marketplace!
To our microWorkers and Employers, let's all welcome and embrace the new year with a blast! Cheers to a more successful year! 🙂 😉