TTV (Template Test & Verification) Launches Tomorrow
As you may know, we have been working hard on bringing forward improvements to our platform, making sure we keep our promise of providing the best possible experience to all our Users. With these, we have rolled out a couple of new features the past weeks.
You will be excited to hear that we have also been dedicating a lot of time towards TTV (Template Test & Verification), and we are pleased to have it released tomorrow, April 8.
TTV introduces template-creation features to help facilitate launching of your campaigns – faster, easier and more structured.
Here's what's coming with TTV:
Create and Use Template for campaign

Clone (own or MW) Template

Edit/Update Template

Use static or variable content, proof input fields and special variables in templates

Use Rich Text Editor to add visual interest to Templates

Add Text Captcha to Protect Campaigns

Set Predefined Answers to Template Questions

Set Questions as Required or Not-required

Assign Sub-tasks to Workers

Rate Individually or do Mass Rating

Stop, Resume, Pause Campaigns

View Tasks Report Online or Download CSV Reports

Add Admin Instructions (Optional) to Campaigns
 More Great Features of TTV:
Multiple Verification System
– First, tasks undergo system verification according to pre-set conditions by Employer during campaign submission. Second, tasks undergo Manual Verification by Microworkers admin. Employer rates all verified tasks.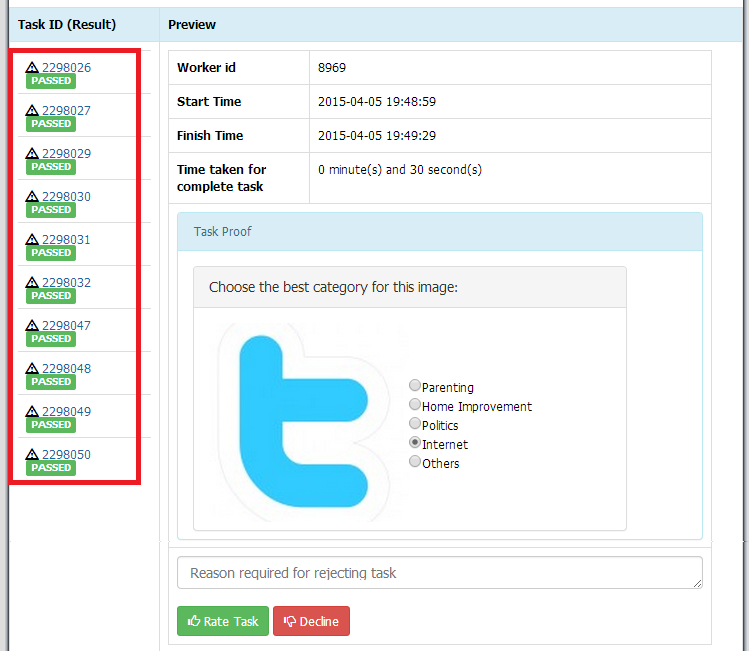 DoTask again
Assign several positions to a Worker. With DoTask again, the Worker can use up the maximum number of positions allowed while staying on the same task page.

 Vcode Generation and Autosubmission
System automatically generates Vcode when Worker submits task in TTV. Workers don't need to manually fill VCODE proof. After the system automatically generates Vcode from each Worker task, it is automatically sent back to the system to undergo verification.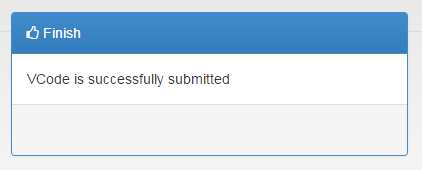 With these amazing features, you can run professional-campaigns. Translation tasks, Surveys, Image tagging, Video transcription, Image transcription, Image matching, Image Moderation, and tons or complex projects.
See sample campaigns below:
In a couple of hours, we will be posting Tutorial Videos to help you get around the TTV program.
With hours away from kicking off TTV, keep an eye on our Blog and Facebook Page for the final announcement and get ready for a brand new Microworkers experience. After all, you all deserve it!